I've been so blessed this year with an AMAZING group of Senior Reps! Each one of them has their own personality and uniqueness!  With that being said, I will be conducting interviews with my 2013 Senior Reps throughout the year and "spotlighting" them each week on the CHP blog. The lucky person chosen for this week is Miss Erika!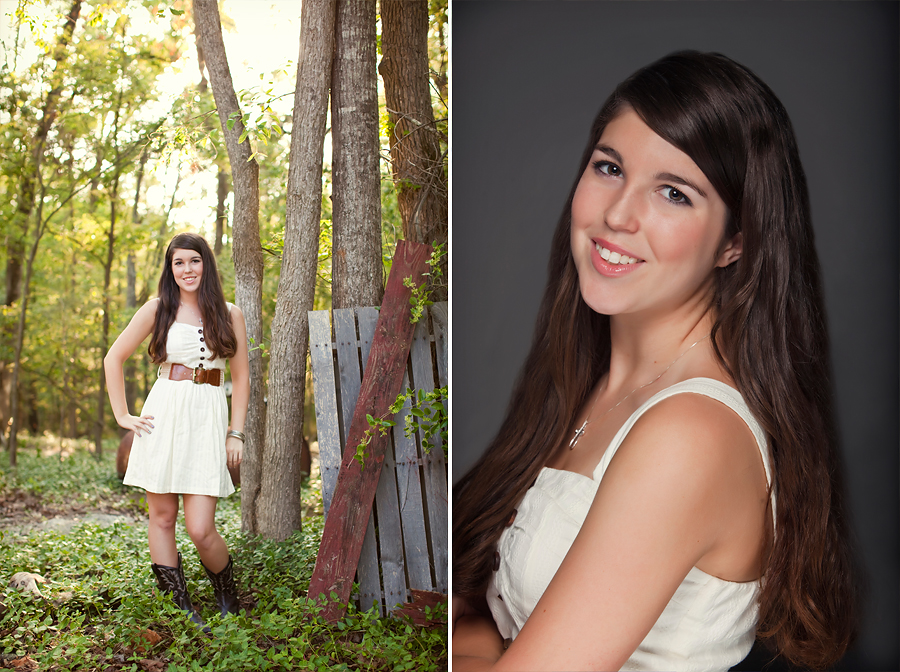 What High School do you attend?
Chapin High School
Are you planning on attending college after you graduate? If so, where do you want to go and what will your major be?
Yes, I definitely plan on attending college! The dream is Boston University, but I am also considering USC, Auburn, University of Kentucky, and Emerson. I would like to double major in journalism and advertising.
After college what are your plans?
If I don't attend college in a city I will probably move to one. Of course I want to get a good job and I'll want to settle down with a family eventually, but that's a long ways away. I want time to establish a career and make a difference before I focus on kids or anything like that.
How would you describe your fashion style?
I don't think I have a very specific style. The most important thing to me is that I'm comfortable. I'm super busy and always running around, so if something isn't comfortable I won't buy it. Right now I'm into boots, oversized sweaters, loose tops, and scarves, but my style changes with the weather. If I think something is cute, I'll wear it. I don't like to limit myself to one or two specific styles.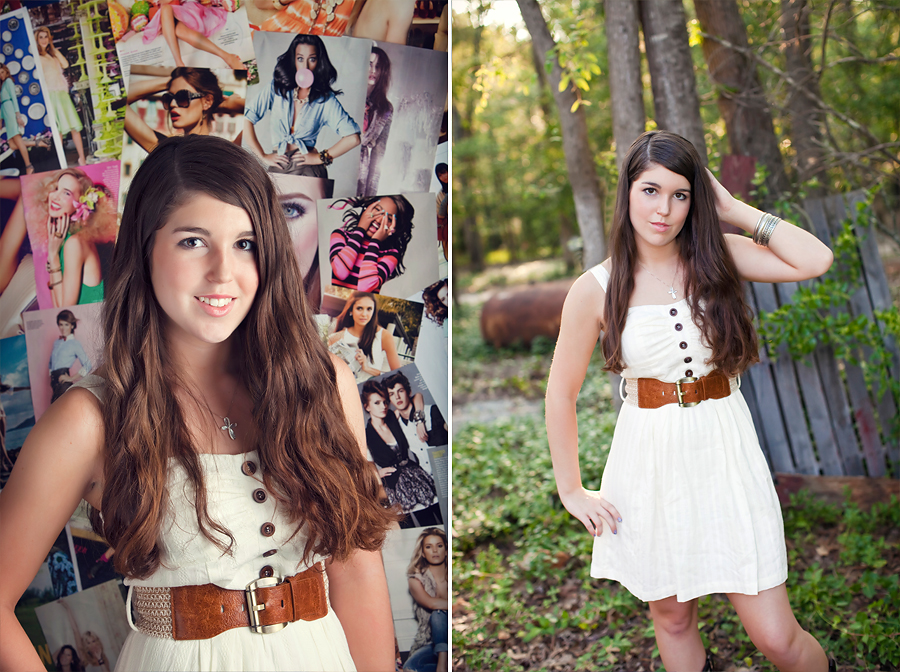 Do you have any nicknames? If so, what's the story behind it?
Frenchie. I moved from Hilton Head to Chapin in 7th grade and there wasn't a disticnt southern drawl in the way people spoke in Hilton Head. Both of my parents are from New York, though, so I say some words differently because thats how I learned them growing up. "Both" and "syrup" always catch people's attention. One of the girls in my art class asked if I was french or something, and the name just stuck!
Complete the sentence, "I bought a magical toaster and it can make people…"
Super productive! With 5 AP classses and a bunch of extracurriculars, lazy days are my enemy. I'm always looking for ways to get out of that "I just want to sleep and read and pretend school doesn't exist" funk. Actually, now that I mention that, I really should be working on an AP Gov project right now….
Who is your hero in life or someone you look up to and WHY?
I really look up to my grandmother. She's quite sarcastic just like I am, but she has that wisdom that only comes from 67 years of experience. She's not afraid to tell me if I'm being immature, and I find that when I don't listen to her advice, it usually ends with me calling her up and saying, "Remember that guy you told me was no good? Yeah, turns out you were right. Again."
What are your best leadership qualities and WHY?
I don't need everyone to like me. I'm confident in myself and what I believe in, and as long as I have my friends and family I'll be fine. Of course I always try it the nice way first, but you don't get a newspaper out on time by saying "pretty please turn your stories in, but only if its a good time for you." You have to set deadlines and enforce them, and you can't play favorites. I also try to lead by example. If I spend all class being lazy and don't turn anything in on time, everyone else is going to think thats ok. I may not be the person they go to for gossip and giggling, but they respect me and thats what is important when it comes to leadership.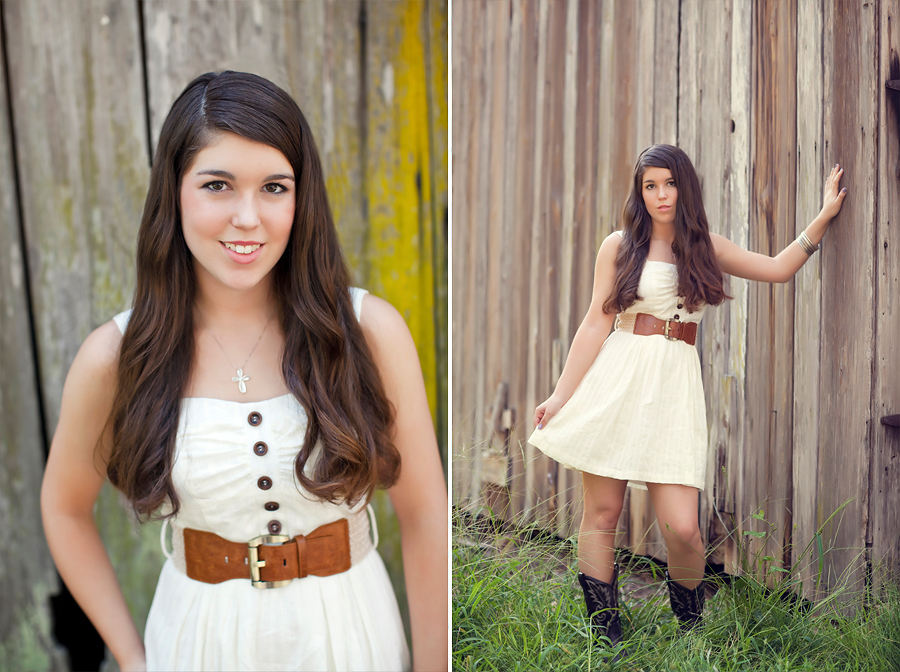 If you could take 3 things with you on a deserted island what would you take and WHY?
I'm going to resist the obvious "food, water, cell phone to call for help" answer and take the question for what it is supposed to be–silly! I would bring a hammock because those things are ridiculously comfortable and really, who wants to sleep in the sand or dirt? Not me. Ignoring all of the potential bugs and critters, I really don't want sand all in my hair and eyes. I would also bring a book and some music. You never did say that I was stranded, so I'll take the things necessary for the ultimate day of relaxation and then go home for food or anything else essential to survival!
Looking back, what advice would you give to your Middle School aged-self now if you could and WHY?
Do your homework. Throw away those horrible plaid shorts. Yes, all of them. Invest in some hair product. And stop trying to fit in with the "normal" crowd, because really, what is so great about a bunch of people who all like the same music, wear the same clothes, and think the same things? Be the boy-band-hating, bossy, quirkily-dressed person you really are because life is so much more fun that way, and embrace those weirdos you sit with at lunch because believe it or not, they're going to be your best friends one day.
Fill in the blank…what's your favorite:
Book: Harry Potter
Snack: Salt and Vinegar chips
Saturday morning activity: SLEEP! Unfortunately I work Saturday mornings.
Friends cast member: I've never seen the show! I don't watch TV.
What do you like most about Craig Hewitt Photography and WHY?
Tough question! I would say the best part is the message that Craig Hewitt Photography sends. It promotes Christianity, family, and living life in way that would make God proud despite all of the negative influences around us in this day and age.
Thanks Frenchie Erika for being YOU! You are an outstanding individual and a perfect fit for a CHP Senior Rep!