I've been so blessed this year with an AMAZING group of Senior Reps! Each one of them has their own personality and uniqueness!  So with that in mind, I thought I would do something different with my 2012 Senior Reps and do a personal interview with each of them so you can get to know them better. Each week I'm going to "spotlight" a 2012 Senior Rep for CHP. The next lucky person chosen is Miss Rebekah!
What High School do you attend?
Richard Winn Academy
After college what are your plans?
After college I plan to find a job, meet a nice man, get a lab and a bulldog, then have children and make them peanut butter sandwiches.
How would you describe your fashion style?
I think my style is girly and preppy. I love Francesca's and Forever 21.  I like to look nice, but sometimes I'm perfectly happy to just wear leggings and a t-shirt!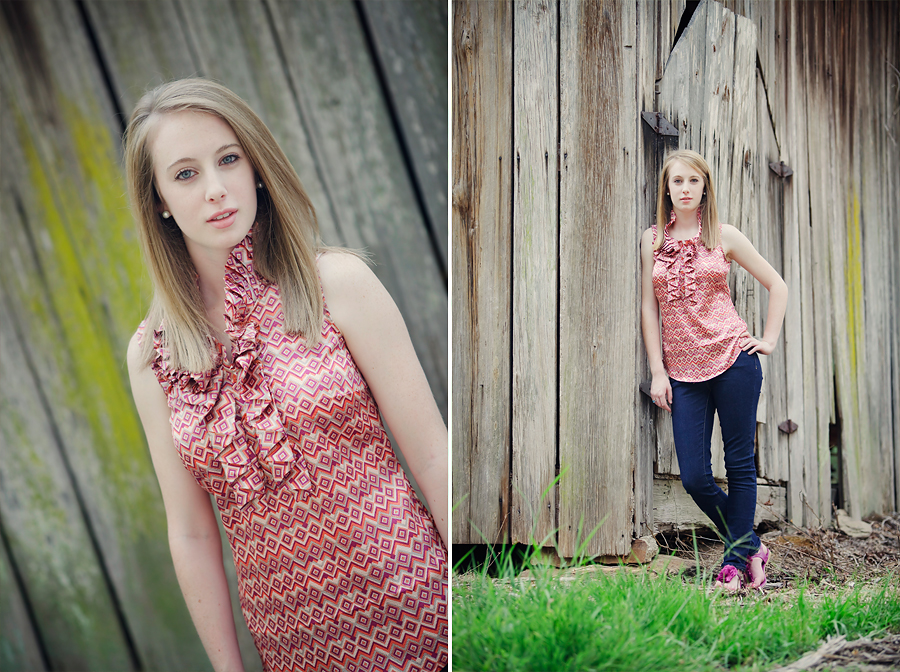 Do you have any nicknames? If so, what's the story behind it?
Well most people call me Bek or Bekah…if someone gives me a nickname, it's usually just my name shortened in some way.
Complete the sentence, "Always remember to…"
Brush your teeth…
If you had a roundtrip ticket to any exotic location in the world, where would you go? Why?
I have always wanted to go to Europe! It is just a center for art, fashion, food. It is such an adjustment from America with influences from all the other countries. Hopefully I can study abroad there!
How many pairs of shoes do you own?
I have about 25 pairs of shoes…but I can't stand wearing them. 🙂
If you had a big Hollywood budget to film a movie, what would it be about?
I would make a movie about my Grandma. She has had such an impact on my life and I wish that other people could hear her stories like I do. She has been to so many different places and has met many people, she is awesome! 🙂
What do you like most about Craig Hewitt Photography?
I have been so lucky and privileged to be one of Craig Hewitt's 2012 senior reps! Craig is one of, if the not the best photographer around. He has a unique look about all his pictures and i would highly recommend him to anyone for any occasion. He is so personable and makes everyone feel at ease when he's taking pictures. I love everything about it!

Thanks Bek, Bekah  Rebekah for being YOU! You are an outstanding individual and a perfect fit for a CHP Senior Rep!